(Photography by Linda & Scot DeGraf)
"This is it. This is the most beautiful day of the year," a visitor to Rolling Ridge mused today. And he's not wrong. Everything is golden. The rain brought down enough leaves to see the ridge through the forest. The sky is a goose-feather quilt. This is a truly beautiful moment.
A few weeks ago another friend commented, "I'm so glad we made it to see the peak foliage". The leaves were bright red and yellow. The sky behind them bluest blue. That, too,  was a remarkable moment.
Life on the mountain is often about what is happening right now, at this very moment. It is about the tree that fell across the road, the mountain biker needing directions, the broken pipe, and the ripe tomatoes. As I sit and build a fire, a job that cannot be rushed, I imagine the folks that will walk into a warmed space. As partner groups help rake the leaves to reveal the trails, they add to the meaningful experience other visitors might enjoy while wandering. It's easy to forget how the mundane tasks of a single day connect to something older and more enduring; They mirror the pace of the trees with their deep, hidden roots. Yet for more than three decades the broad circle of those who love Rolling Ridge has done this steady heartwork. We gather in spontaneous communities for retreats and meetings. We tend inner and outer peace in a troubled world. We build the very soil of this place. We do this all together.
Your generous donations help keep Rolling Ridge Study Retreat active, inviting and hospitable. Funds will be used to maintain buildings, roads and meeting spaces: a new roof for the Retreat House and improvements made to the bathrooms there. Portions of the donations will also be used to keep the costs of programming affordable for all those who want to come on retreat. I hope you will join us in contributing what you can, to support this place in its current season of 'now'.
As you are reading this letter, all the leaves have probably fallen. The sky may be dropping the first of the season's crystallized flakes. Surely it is another sacred moment. We are grateful.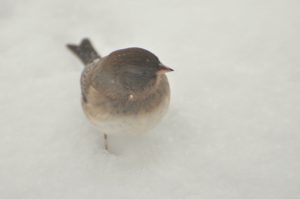 Thank You!
– – – –
Thank you to all our volunteers this year: partner group participants, board members, Messiah College service trips, and everyone who came to lend a hand for our Spring and Fall Workdays. We appreciate the generous efforts as well as the gift of time spent working alongside those who give love and energy to keep Rolling Ridge vibrant!
Study & Retreat
– – – –
The various programs offered at Rolling Ridge throughout 2017 made space for inner work and meaningful connection. Covering a variety of topics, these retreats focused on helping people come to a place of deep listening so that they might rekindle a sense of belonging and tend to gifts out of which to engage the world: Knitting Ourselves Together meditative arts retreat, Children of the Earth family weekend, Restorying the Heroine's Journey women's gathering, Sound & Silence drumming retreat, Ancient Wisdom in Troubled Times, Space to Write, and The Gift of Story for Advent and Solstice.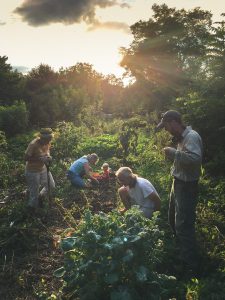 A Place to Learn
– – – –
During 2017 many groups visited to observe and learn at Rolling Ridge on topics spanning from natural building to social justice issues, from forest ecology to growing mushrooms to drumming. University students, homeschool co-ops, students out of DC, retreat attendees & birding groups spent time here, along with many curious visitors who observed a unique horse-logging demonstration in March. In addition, we at RRSRC are very grateful for the leadership the Rolling Ridge Foundation has given in their ongoing Forest Stewardship efforts and consequently, for all that we are learning about the health and needs of this forest we all treasure.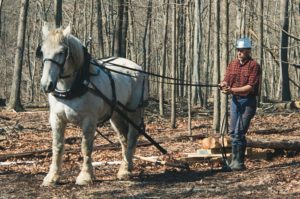 Should you choose to support the ongoing story of Rolling Ridge financially please know that your tax-deductible donation is very much appreciated: Donate Here