April 18, 2020
10:30am – 1:00pm
Rolling Ridge Study Retreat (near Harpers Ferry, WV)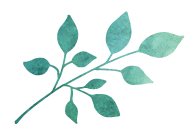 Have you ever wanted to learn how to find food in the forest?  Are you interested in how people have traditionally made use of plants for medicine, basketry, tools, rope and cord?  Maybe you just want to learn to see more than wall of green when you walk through urban and semi-wild parks and landscapes. Join us on for our first walk of the year. This is an exciting time to find and harvest plants that are only above ground for a short period of the year. 
$25 suggested donation
*Children are welcome to participate but must be accompanied and supervised by an adult.
What to bring:
A journal and pen

Lunch and snacks

Water bottle
Instructors Josh and Kate Evans and Luke Bauer live and lead workshops at Rolling Ridge Study Retreat that seek to engage people in their local landscape.  Kate is a certified Traditional Herbalist through the Sage Mountain Herbal Center.  Luke and Josh received their Permaculture Design Certifications in 2011 from Susquehanna Permaculture.  They have all been learning and practicing the foraging arts for nearly a decade. 
For more information, please email Luke at community.rollingridge@gmail.com
Other Helpful Links:
Scroll Down to Register Below