Photography by Josh Houck. Used with permission.
March 28, 2020
10:00am – 12:00pm
Rolling Ridge Study Retreat (near Harpers Ferry, WV)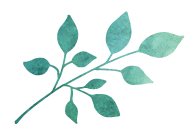 Spend the morning with us and cultivate skills to fully utilize your senses in your time outdoors. We will focus on learning to see more through all our senses. Learn to connect with your local landscape and be surprised by what is always available to us and often lies just beyond our view.
Cost: $40
Luke Bauer is a basket maker, forager, woods wanderer, educator and permaculturist. He has been working at connecting himself and others to the local landscape for a decade. He leads workshops on basket-making, plant identification, primitive skills and wilderness awareness.
For more information, please email Luke at community.rollingridge@gmail.com
Other Helpful Links:
Download PDF Flyer
Apply for Scholarship
Donate to Scholarship Fund

Scroll Down to Register Below