We invite you to take some time to retreat, renew, and refresh your body, soul, mind and spirit.
Rolling Ridge Study Retreat (near Harpers Ferry, WV)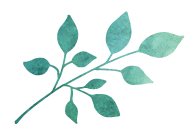 Are you frustrated, tired, confused? Are you facing a difficult decision? Have you recently lost someone or something dear to you? Do you feel like something more awaits you, but can't quite put your finger on what it is? Are you open and ready for change?
It's likely that what you're looking for cannot be found by working harder, reading another book, spending more time at the gym, or by ignoring the situation. It's possible you could use some time in nature, some silence, and a listening ear.
Consider taking the initiative and stepping back from your routine long enough to be still and listen, to be renewed and inspired. A guided solo retreat at Rolling Ridge–with spiritual director, Joel Blunk–offers a safe sanctuary for that to happen and more.
Rolling Ridge is part of 1600-acres of conservation land along the Shenandoah River and Appalachian Trail that some describe as "almost heaven." In addition to cherished time among the trees, Rolling Ridge offers opportunities to hike, rest, kayak, journal, sit by the fire, stargaze, and meet for spiritual direction with Joel.
Arrange a stay in our retreat house with amenities. Or consider our simple cordwood cottage that serves as a quiet hermitage. You are also welcome to camp. If you are hungry for solitude in nature, you're invited for a solo retreat–for a day, 24 hours, or longer.

Joel Blunk is a spiritual director, rites of passage guide, and an accomplished musician. An ordained minister in the Presbyterian Church (USA), Joel served as the associate pastor of the State College Presbyterian Church in central Pennsylvania from 1994-2015, where he worked with youth, developed rites of passage, started a men's ministry, and focused on adult faith formation. He was pastoral director of Richmond Hill from 2016-2021, a residential ecumenical Christian community committed to praying the hours, providing Benedictine hospitality, and working for racial reconciliation. He's lived at Rolling Ridge since July of 2021 with Kristen. They have three grown sons, two daughters-in-law, a three-year old granddaughter, and a cat named Teasel.
Submit this inquiry form to arrange your Guided Solo Retreat: