June 14, 2020
10:00 am – 12:00 pm
Rolling Ridge Study Retreat (near Harpers Ferry, WV)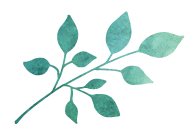 Come out and explore the trails!  In this workshop we will be exploring trail running and how to connect with the forested landscape.  We will discuss some fundamentals of mobility and natural running form, yet this workshop will not be focused on athletic performance. We will discuss how to engage trail running holistically and integrate our health, wellness and joy with the local ecology.  Lovers of running and nature can explore how to combine the two and follow their curiosity to learn and grow as runners, naturalists and human beings.
This workshop will take place on the trails of the Rolling Ridge Conservancy.  Participants will meet at the FLOC OEC lodge at 671 Floc Way, Harpers Ferry, WV 25425.  Please register to allow the facilitator notice of your interest and to receive further logistical information about the event. 
*This is a free event, though 100% of any donations will be gifted to the Rolling Ridge Conservancy. 
What to bring:
Water bottle
Snacks
Whatever you need to run in
Luke Bauer is a lifelong runner, basket maker, forager, woods wanderer, educator and permaculturist.  He has been working at connecting himself and others to the local landscape for a decade. He leads workshops on basket-making, plant identification, primitive skills and wilderness awareness.
For more information, please email Luke at community.rollingridge@gmail.com
Other Helpful Links:
Download PDF Flyer

Scroll Down to Register Below