Personal Retreat
Personal retreat options are for individuals, couples, families or small groups who seek to gather and rest in a wilderness setting. We have several facilities that are available for personal retreat. To inquire about reserving any of these facilities please fill out the form below and we will be in touch shortly.
If you'd like individual or group spiritual direction during your stay click here for more information.

The Retreat House
The Retreat House is available for Personal Retreat on occasional weekends and more often, during the week. Two bedrooms have one set of bunks, one has a bunk bed and futon couch, one has a single bed, another has two single beds and two have a full/double bed. The house is a self-care facility. Those who come bring their own linens and towels and bring and cook their own food. The Retreat House has a fully equipped kitchen and dining area with two tables seating eight each. Users are responsible for leaving the Retreat House clean and ready for the next users.
Generally, rates are $35/person/night. Weekends have a $500 minimum.

The Cordwood Cottage
This is a one-room hermitage originally built for learning and practice in preparation for the construction of the fifth residential community house, Woodhaven. The Cordwood Cottage has been likened to a "Hobbit house," with charming features, a living roof, and a cozy, beautiful interior. It is the perfect rustic setting for someone seeking solitude in a natural setting. The Cottage has a queen bed, microwave, and small refrigerator. Water for drinking and cooking is stored in a container in the Cottage. Heat is provided by a wood stove. The Cottage does not have indoor plumbing, but there is a composting bucket on site plus a very clean outhouse & an outdoor spigot/hose within walking distance.
Rate: $25/person/night

Camping
Wilderness camping is permitted in the designated area near the Retreat House and related facilities when they are not in use.  Campers can make use of the fire circle, outhouse facility, hand-washing station, and the campsite area located above the Meditation Shelter. Campers should bring their own tent, carry their own water and "leave no trace." Reservations are required.
Rate: $10/person/night

Amenities to Enjoy
Any groups or individuals who stay at Rolling Ridge are welcome to make use of the Meditation Shelter, stone labyrinth and Art Cottage, all of which are located within close walking distance of one another.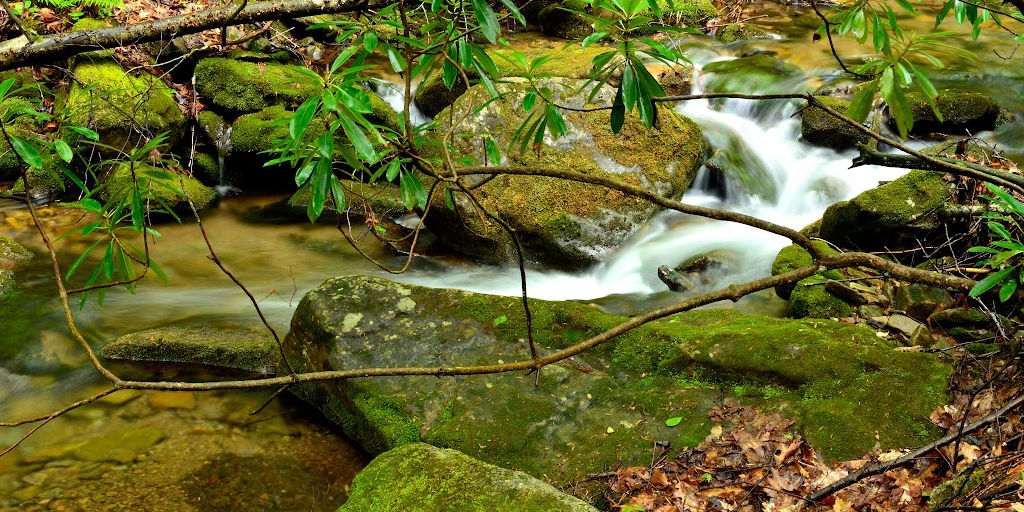 Spiritual Direction
Sometimes the busyness of life and other obligations can prevent us from hearing even our own voice. We need time away to be still and listen. Perhaps now's the time to withdraw from the stress of your ordinary life long enough to receive renewal and inspiration. A silent retreat in the woods can offer a safe sanctuary for that to happen. Consider a guided solo retreat at Rolling Ridge including spiritual direction. 

Guided Solo Retreats
Consider taking the initiative and stepping back from your routine long enough to be still and listen, to be renewed and inspired. A guided solo retreat at Rolling Ridge–with spiritual director, Joel Blunk–offers a safe sanctuary for that to happen and more.
Reserve a Personal Retreat Facility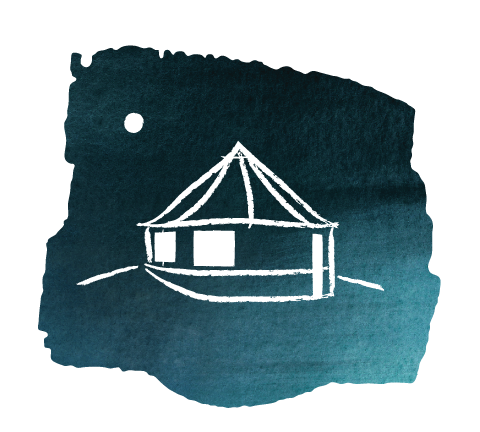 "There is only one life
you can call your own
and a thousand others
you can call by any name you want."
-David Whyte