Knitting Ourselves Together in an Unraveling World: A Meditative Arts Retreat
February 10-12, 2017
Rolling Ridge Study Retreat (near Harpers Ferry, WV)
Dinner on Friday – Lunch on Sunday
Let the work of our hands be a balm to our hearts.   We will create a sacred space to hold each other in time of transition whether personal, political, or spiritual in hopes of giving and receiving moments of healing grace.  Creating a rhythm with our hands can steady our minds and lead us into contemplation.
Whatever your handcraft, we will use the work of our hands to create connections with each other, grounding ourselves in remembering the threads that bind us to past generations as we knit together new connections in this season of our lives.  Whether you are a proficient knitter or novice, a felter or quilter or whittler, or your handwork is of another sort, we can exchange knowledge and give encouragement, teaching and learning together.   This could be a time to finish a forgotten project or to start a new one.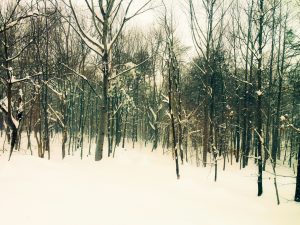 As we explore these arts as a vehicle for personal and communal meditation, we will be held in the quiet embrace of the forest.  Rolling Ridge comprises 1400 acres of protected land nestled between the Appalachian Trail and the Shenandoah River.  In winter, the animals of the woods hunker down, conserving energy and sustaining themselves on stored resources.  The ground seems cold and hard and yet underneath the soil seeds lay waiting to emerge.  Come into the warmth of the Retreat House, gather round the fire with a circle of kindred spirits, share resources, and nurture dormant seeds of the heart.
Facilitators:   Sheila Miller is an avid knitter and spiritual director who has led numerous retreats for those who use their hands to create.  Linda DeGraf lives at Rolling Ridge, has a passion for creative arts, and enjoys nurturing circles of community.  Persons from all faith traditions are warmly welcome.
Art is both love and friendship, and understanding; the desire to give…It is both the taking and giving of beauty, the turning out to the light of the inner folds of awareness of the spirit.  
~ Ansel Adams
Properly practiced, knitting soothes the troubled spirit, and it doesn't hurt the untroubled spirit either.
~ Elizabeth Zimmerman
Scroll Down to Register & Pay Online Below
Other Helpful Links:
To register, please complete this online registration form.
Scholarships are available.
Register for "Knitting Ourselves Together" Below