April 17, 2021
10:30am – 1:00 pm
Rolling Ridge Study Retreat (near Harpers Ferry, WV)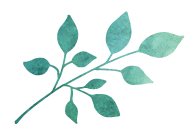 Spring is here! The plants are reaching up. Come out and greet the early risers. We will be learning all about wild edible plants and explore other ancestral uses of plants like cordage, basketry, and friction fire.
$25; suggested donation (free for ages 12 and under)
What to bring:
A journal and pen
Lunch and snacks
Water bottle
Instructor Luke Bauer is a basket maker, forager, woods wanderer, educator and permaculturist. He has been working at connecting himself and others to the local landscape for a decade. He leads workshops on basket-making, plant identification, ancestral skills and wilderness awareness.
For more information please contact Luke at community.rollingridge@gmail.com
Scroll down to register on the form below: