December 4, 2021
10:00 am – 3:00 pm
Rolling Ridge Study Retreat (near Harpers Ferry, WV)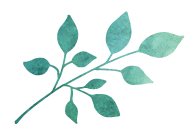 Learn to make fire! Few skills bring as much satisfaction as the ability to make your own fire using materials found in the wild. In this class, participants will be guided in the construction of their own bow drill set and the mechanics of producing a successful fire. While it is not a guarantee that a fire will be made in your first day of working at friction fire, you will be given the tools and technique to develop a very grounding and empowering skill that has been the survival of our ancestors and tribes throughout time. All experience levels are welcome, and youth are welcome to attend with supervision of an accompanying adult.
$35; suggested donation
What to bring:
Sharp knife.
Lunch and snacks
Water bottle
Instructor Luke Bauer is a basket maker, forager, woods wanderer, educator and permaculturist. He has been working at connecting himself and others to the local landscape for more than a decade. He leads workshops on basket making, plant identification, ancestral skills and wilderness awareness.
For more information please contact Luke at community.rollingridge@gmail.com
Scroll down to register on the form below: