Saturday, June 3
10:00 am – 3:00 pm
Rolling Ridge Study Retreat (near Harpers Ferry, WV)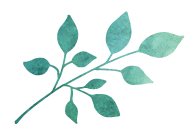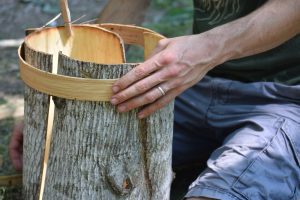 Bark baskets have an ancient history in forested landscapes all over the world. There is a short window between May and June in this region when Tulip Poplar bark can be "slipped" from the tree and fashioned into a basket. These baskets are easily assembled given a knowledge of the materials and a patient hand.
Learn how to identify, select and transform a Tulip Poplar tree into your own berry basket. Each student will leave the class having made their own basket from pre-cut logs. If time allows the teacher may also demonstrate how to turn Tulip Poplar inner bark into basket weavers for woven baskets. All experience levels are welcome, and youth are welcome to attend with the supervision of an accompanying adult (free for ages 12 and under).
$75; scholarships are available
Instructor Luke Bauer is a basket maker, forager, woods wanderer, educator, and permaculturist. He has been working at connecting himself and others to the local landscape for more than a decade. He leads workshops on basket-making, plant identification, ancestral skills, and wilderness awareness.
For more information please contact Luke at community.rollingridge@gmail.com
Scroll down to register on the form below: