NOW OFFERING SOCIALLY DISTANCED OUTDOOR CLASSES FOR INDIVIDUALS, PAIRS AND FAMILY GROUPS
Scroll down to read more about the 7 types of workshops available and to arrange a time to come out to the woods to learn something new!
Rolling Ridge Study Retreat (near Harpers Ferry, WV)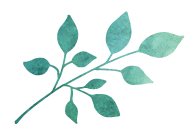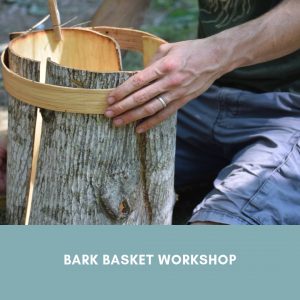 Bark baskets have an ancient history in forested landscapes all over the world.  There is a short window between May and June in this region when Tulip Poplar bark can be "slipped" from the tree and fashioned into a basket.  These baskets are easily assembled given a knowledge of the materials and a patient hand.  Learn how to identify, select and transform a Tulip Poplar tree into your own berry basket.  Each student will leave the class having made their own basket from pre-cut logs.  If time allows the teacher may also demonstrate how to turn Tulip Poplar inner bark into basket weavers for woven baskets.
—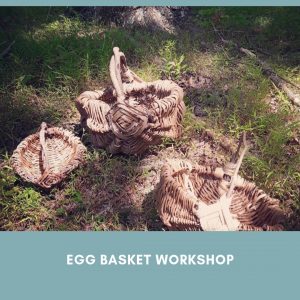 Learn how to weave and make your own egg basket out of materials you harvest out of the field and forest.  Attendees will experience the full process of putting together a ribbed egg basket after harvesting vines and branches from plants they learn to identify for themselves.  Each person should leave with a basket either complete or far enough in process to confidently finish at home.
—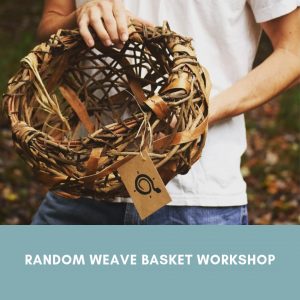 Organize your creative chaos in the art of the random weave basket.  In this workshop you will learn how to identify wild plants in the local landscape and take them from the field and forest to a completed basket.   Each person should leave with a basket either complete or far enough in process to confidently finish at home.
~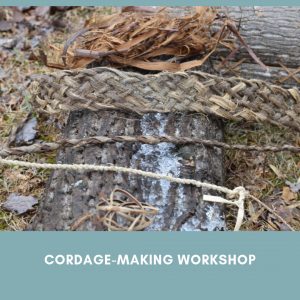 Learn one of the most basic technologies developed by our ancestors in their wild landscapes.  In this class we will meet plants in the field and forest that can be used for making cord.  We will discuss harvest timing and methods of preparation.  We will learn a basic reverse wrap technique and explore other braids and plaiting techniques. 
—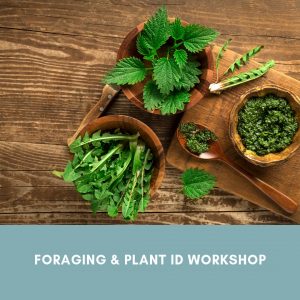 Join us for a late spring foraging workshop.  By now the forests and gardens should be full of plenty of salad greens.  We will explore all that is newly emerged and enjoy the bounty of spring.  Grow an appreciation for those formerly detested weeds and learn how to work with nature in your garden and landscape, while reaping some benefit for the kitchen and medicine cabinet.  All experience levels are welcome, and children are encouraged to attend with supervision of an accompanying adult.
—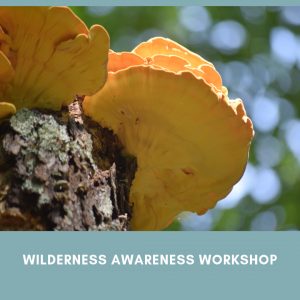 Spend the morning with us and cultivate wilderness awareness skills to fully utilize your senses in your time outdoors.  We will focus on learning to see more through all our senses.  Learn to connect with your local landscape and be surprised by what is always available to us and often lies just beyond our view.
—
Come explore the trails and learn some fundamentals of mobility and natural running form. Learn how to connect with the landscape on your runs and integrate your health and wellness with the local ecosystem.
—

Instructed by Luke Bauer: Luke Bauer is a basket-maker, forager, woods-wanderer, lifelong runner, permaculturist and educator. For a decade he has worked to connect himself and others to the local landscape. Luke leads workshops on basket-making, plant identification, primitive skills and wilderness awareness.
Submit this inquiry form to arrange your private workshop: